Are you looking for the right man to headline your next special event? You've come to the right spot. Americas most versatile entertainer Craig Carlson is your best choice. To add to his skills as an entertainer he is a clever writer of inside jokes for your event. Give him an inch of information and he'll give you a mile of laughs.
Like Burt Lancaster, Craig was known as an acrobat in George Mathews Great London Circus, and also an NCAA gymnastics champion.
He has worked at Dudley Riggs Brave New Workshop in Minneapolis, Pier 39 at Fishermans wharf in San Fransisco, and traveled the Comedy Club circuit as a prop comedian. He uses magic and juggling tricks as tools for eliciting guffaws out of the audience.
He has appeared on "Late Night With David Letterman" twice. He has performed in almost every County fair in Minnesota (his home state) and at the Minnesota State Fair. Many of his corporate clients such as Home Depot, Best Buy, St. Paul Companies, Carlson Companies, General Mills, Prudential, Cargill, and Imation consider him the "go to guy" when they have an event. Audience participation routines using magic and juggling allow him to have fun with any member of your organization you chose. He has an original I.Q. test that is hilarious.
Recently a large corporation hired Craig to pose as a motivational speaker to entertain their I.T. group and realized the impact of his talent. The event was a huge success. Two days after the event, an executive overheard a conversation in an elevator. "And how about that speaker? He was so funny and I learned something." Craig's performance was so memorable they were unaware that Craig was not a legitimate motivational speaker.
.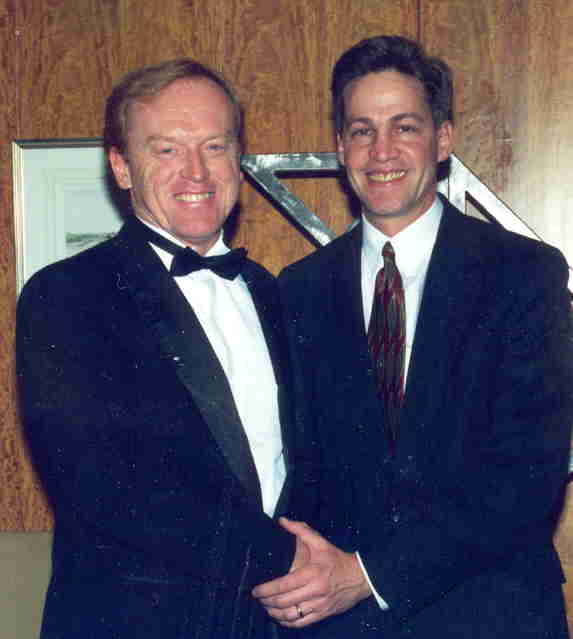 "Just wanted to thank you very much for making our 25th weddin anniversary party so special! Your delivery of comedy and magic were absolutely delightful. We have received many many comments from guests how much they enjoyed your entertainment. And we couldn't agree more. We were very pleased with your clever approach to involve many of the guests in your frolics, and one guest who sat right in the front still can't figure out how you did the newspaper tearing trick! Thanks again, Craig, for all the fun and laughter!"
Melanie Kirby